Carolina Sansoni is a young but experienced sommelier who was working for the Vinófilos team a few months ago. We had been fortunate to incorporate a professional born in Argentina who has not yet reached the age of thirty and has already the WSET3 title as well as work experience in places as disparate as her native country, of course, but also Australia and Italy. Today in this article he tells us the wonderful experience lived in 2016 as part of the organization of one of the most important international events for the wine's sector.
---
Text by Carolina Sansoni
In April of 2016 in my hometown, Mendoza, Argentina, I have to say that I was lucky enough to be part of the Behind Scenes of one of the most important, or the most important I would say, event for a wine professional. The 15th World Best Sommelier Competition.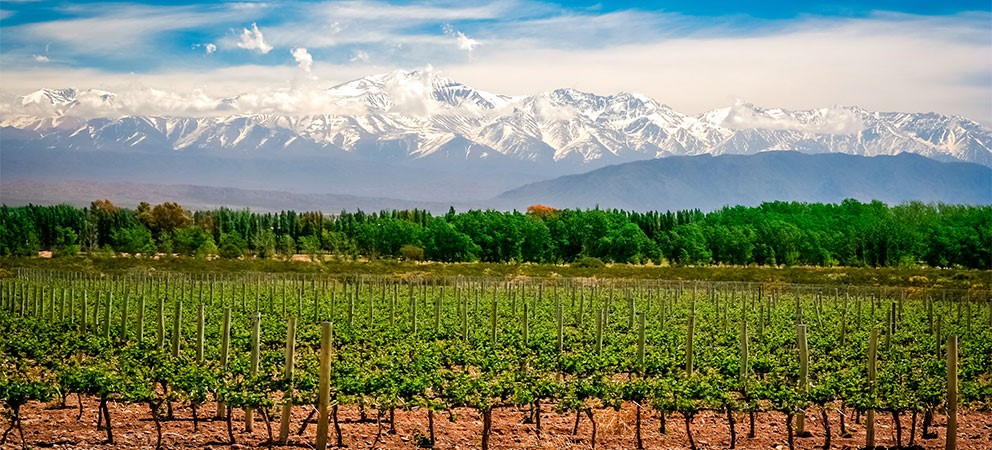 A few months before I was called to participate in the organization of this event. I was finishing my sommelier studies at "EAS" Argentinean Sommelier School. And at the same time, I was working in "Sol y Vino", the biggest wine shop in Mendoza. 
Everything started to match or connect for me that year. Because I had studied so much to get my degree and felt rewarded with this chance to work for one of the bests sommeliers of the whole world.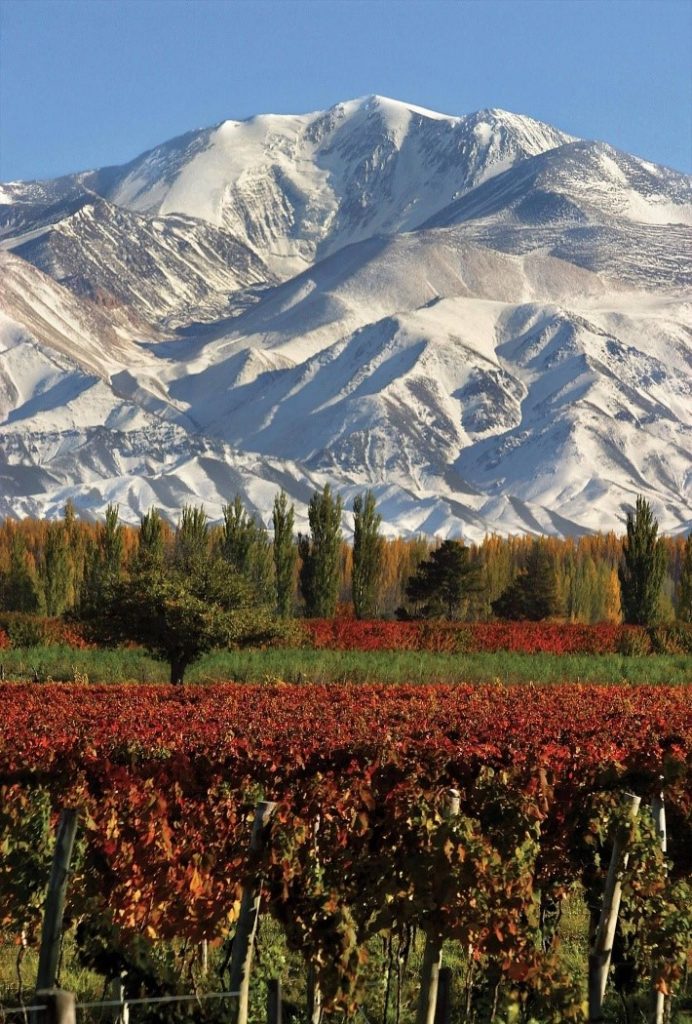 EVENT ORGANIZATION
It started with a lot of meeting, briefing and coordination of a large group of people mostly from the industry. We knew that the competition would last 5 days, and they would be the most intense, hard-working and exciting five days of our professional career so far.
I remember we were all so proud and happy to be able to receive in our home, so many important people of the wine world. And specially because it would help to place us more on the map. Mendoza is a wine region that back then was kind of hidden compared to other regions with more tradition and history. However, it has been part of the 10th great wine capitals of the world. 
Therefore, we wanted to make sure everything was carried out perfectly well.
Before the candidate's arrival, we were working around 9/10 hours a day, polishing more than 14.000 wine glasses, preparing wine samples, setting up tables, among others. And at the same time, doing our regular jobs.
One the arrival day, we welcomed all the candidates and the committee in an opening cocktail party at the Park Hyatt Hotel, with of course, a lot of Argentinean wine for them to taste and to start training as well, due to the high chance to coming across one of these labels in an exam. That is when I realised the magnitude of this opportunity, when I was able to pour a glass of wine to the members of the committee such as the fantastic Gerard Bassé or Andres Larsson, who we called "la crème de la crème". And what's more, I witnessed how modest, easy going and good people they were, spreading out charm in the room.
THE BEGINNING OF THE COMPETITION
Early in the following morning, the competition kicked off with 61 candidates from 58 countries. They were taking a theory exam, service test and blind tasting. In the same day, they would announce that only 15 of them would pass to the next round, the semi-finals.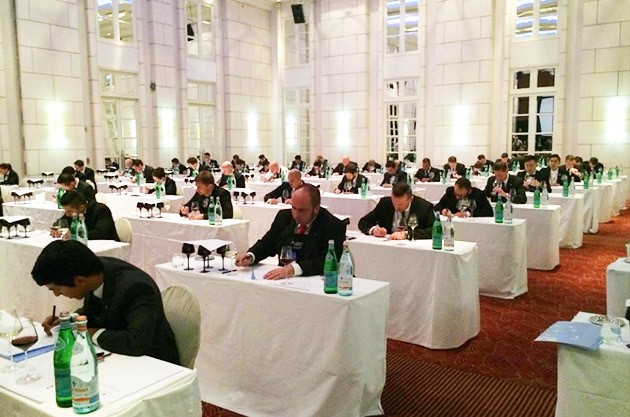 I can proudly say that the Argentinean Candidate, Sommelier Paz Levinson successfully passed. In a heavily male-dominated competition with 57 men compared to 4 women, it was a celebrated victory for all four women to make it through to the semi-finals.
The smart, modest and excellent professional Paz was born in Bariloche, Patagonia, Argentina. But she dedicated her sommelier career to work in Paris along with the best chefs. She has been awarded as the Best Sommelier of Argentina in 2010 and 2014, and the Best sommelier of America twice. 3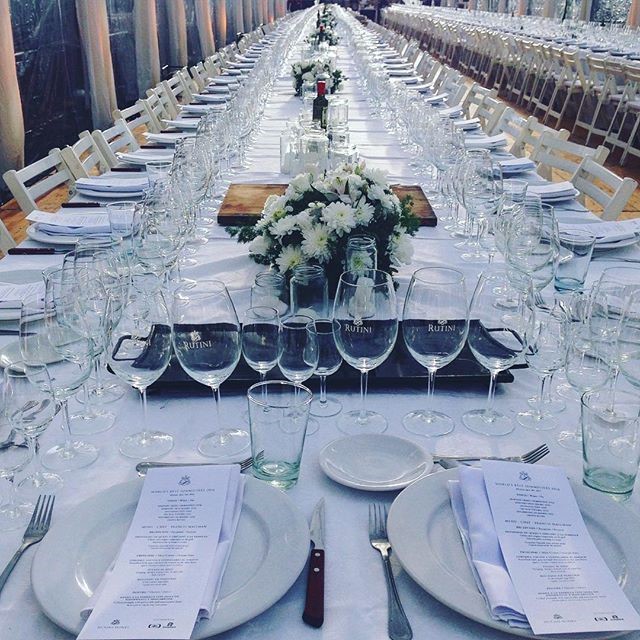 RUTINI WINES DINNER
In order to celebrate along with the semi-finalists. Rutini Wines in Uco Valley (1-hour drive from Mendoza downtown), hosted a dinner in its stunning venue. The menu and service was in charge of Francis Malman and his team, and we were responsible for the wine service. I still remembered how painful but gratifying was to pour wine to more than 350 people in a row with a Jeroboam bottle.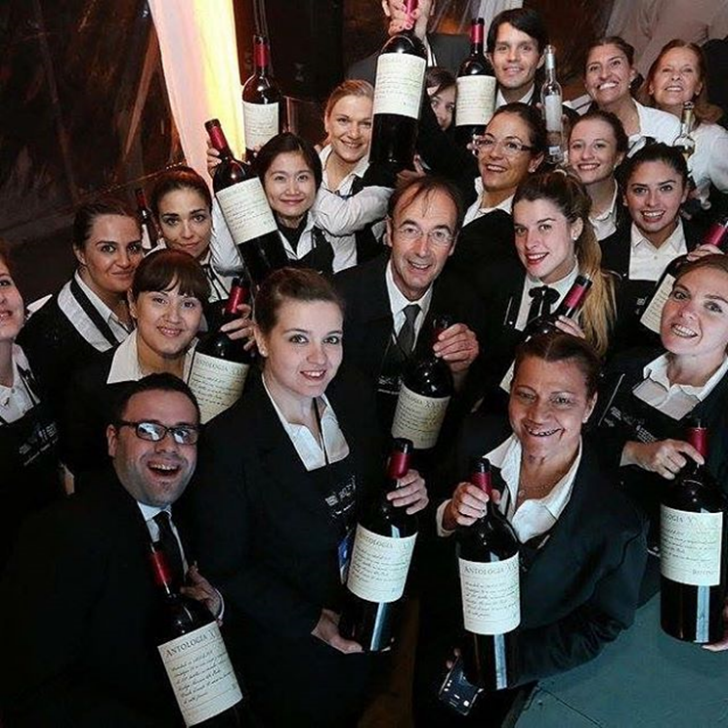 After the service was finished, all the assistants' sommeliers were called on stage by the committee to say thanks for the last 4 non stopping working days. And we took a pictures of course next to the big ones. I can't explain with words what I was feeling at that moment. It was a mix of happiness, team pride and also a bit sad because the competition was getting to an end.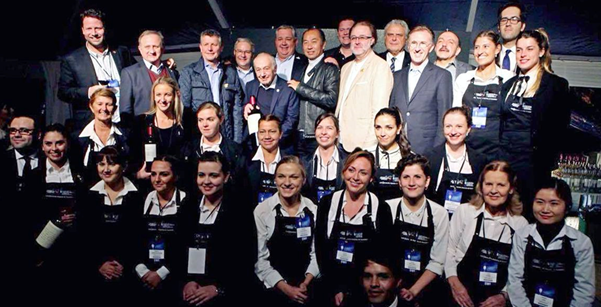 THE FINAL EXAM
The final was carried out in the Independence Theatre in Mendoza downtown. We were all anxious to know if our Argentinean candidate would be one of the finalist. It was when the president of ASI called one by one on stage, and the last one to be called was Paz. She took 4th place in the competition. And she came up on stage to receive her certificate with a loudly wave of applauses and ovation. It was a unique and emoting moment for us.
Consecuently, the three finalist were announced just five minutes before the competition started. There were Arvid Rosenberg (Sweden), Julie Dupouy (Irland) and David Biraud (France) and they prepared themselves to take the last exam in front of 500 spectators, and a few more people watching in live streamed and broadcast on television. Rosenberg was first on stage as the curtain lifted to reveal a mock restaurant with 23 judges eyeballing the competitors. Followed by Dupouy and Biraud as the last one.
There were many different task they needed to accomplished. The judging table tested their ability to serve, blind taste, pair a wine list with a menu, find mistakes in a wine list and convince some clients to buy a few cases of an expensive wine.

Finally, each candidate had to pour a magnum of Champagne equally into 15 glasses without any re-pours and empty bottle. Tension was palpable, and it took seven minutes to complete the last task.
After all that tension, there was a break of a few minutes to let the judges make up their decision while we were watching a tango display on stage.
ASI President Shinya Tasaki opened the last white envelope of the 5
competition to announce the new Best Sommelier of the World: Arvid Rosengren. And he raised a bottle of Moet & Chandon as a trophy to the audience.
To conclude with this mind-blowing event. The AAS (Argentine Sommelier Association) prepared a fine dining dinner at "Los Toneles" winery with a lof of amazing wines from all over the world and Argentinean steak. I had the chance to look after the main table where Arvid and his family were sitting. There, he gave a couple of interviews, but I liked when he said "To become the Best Sommelier in the World you have to be prepared to give your life and soul to preparing for the big event and make sure the people in your life know what you're getting into". Well, it seems to have paid off.